Alarming, embarrassing and a warning sign of an underlying health issue, hair thinning is a bane for many. Wrong hair care products, lack of a healthy diet and ignored childhood habits are few of the many reasons that cause hair thinning in men and women.
Major cause of hair thinning in men and women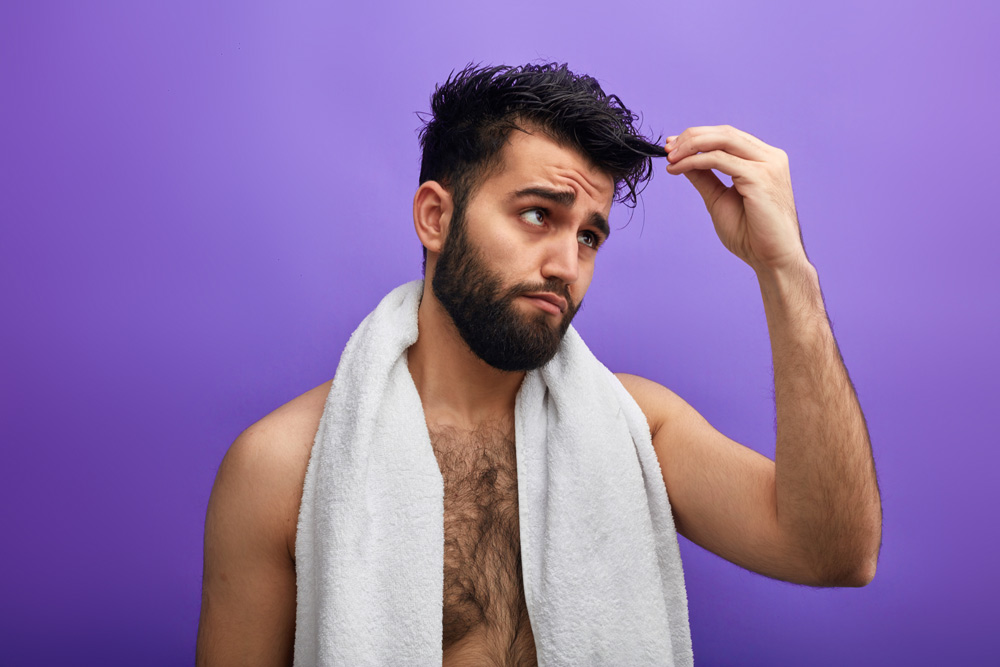 "Physiological hair shedding i.e., losing 50 to 100 strands of hair daily is considered normal. As at any given time 10 per cent of the scalp hair follicles are in the falling stage (telogen). Anything beyond that could be a cause of concern and requires investigation," says dermatologist, and hair transplant surgeon, Dr Sonali Kohli.
Whether you are an adult or a teen, man or woman, Dr. Rinky Kapoor, Dermatologist, The Esthetic Clinics, Mumbai ascribes major causes of hair issues:
Illness
Stress
Heredity
Poor hair care
Emotional trauma
Nutrient deficient diet
Vitamin deficiency
Hormonal changes
Puberty
Excessive styling
Other lifestyle-related diseases.
Stress is perhaps one of the biggest culprits behind hair loss and hair thinning. Dr Kiran Sethi Lohia, Integrative Aesthetic and Skin Physician, Isaya Aesthetics, New Delhi suggests watching out for constant stress not intermittent stress, and navigating fears with the help of meditation, yoga and by understanding yourself. The silver lining in this situation is that stress-related hair loss can be revived. "The hair follicles are not permanently damaged and reducing stress can return hair to its normal shape and rate of growth," explains nutritionist and dietician, Sonali Bansal.
Early signs to look out for
Watch out for a receding hairline among teenage boys, a thinning crown among teenage girls. You must also keep an eye out for an itchy scalp, dandruff and thinner regrowth.
Celebrity Dermatologist and the director of Cutis Skin Studio, Dr Apratim Goel suggests getting tested for vitamin B-12, iron, ferritin, to know if your levels are within normal range or not and get on doctor recommended supplements in the latter case.
Also, keep an eye for signs of trichotillomania, the desire to pull your hair; alopecia, an autoimmune disorder that causes bald patches and hair loss and traction alopecia, which is caused by prolonged tension on the hair due to tight hairstyles.
Medical treatments
According to Dr Kapoor, those at noticeable stages of hair thinning can be prescribed medicines such as *Minoxidil, *Finasteride, hair growth peptides, etc. In severe cases, treatments such as QR678, platelet rich plasma (PRP), or hair transplants is suggested. Micro needling, thread lifts on scalp, and Botox are also some effective ways .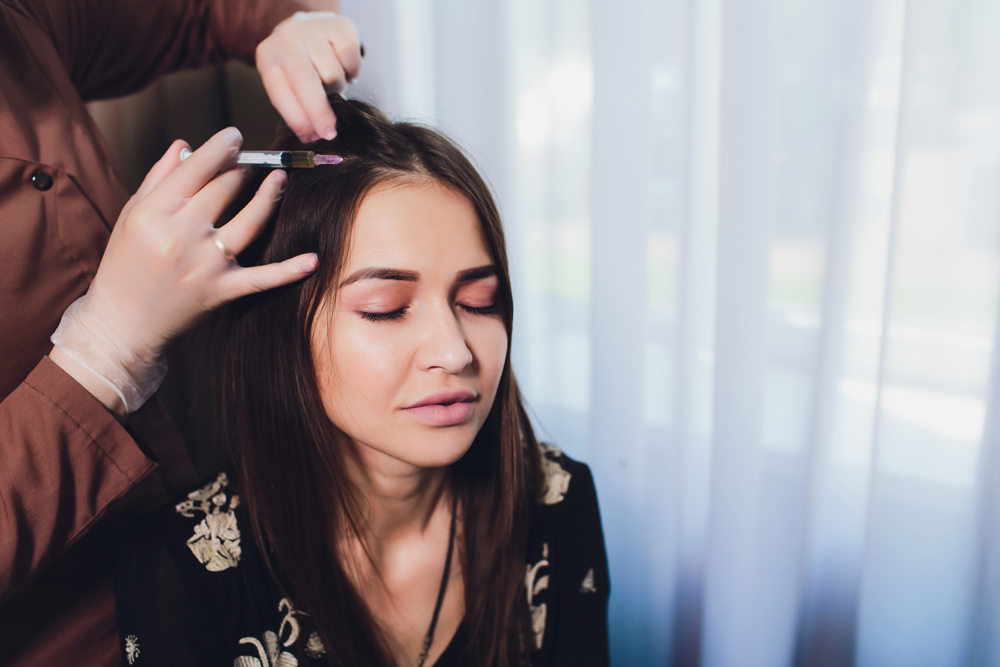 Diet for healthy hair
Nutrition is an important factor for hair health and disregarding it can take your hair a long time to recover. A mix of calcium and protein rich diet is what is recommended. This will include green leafy vegetables, wholegrain cereals, eggs, dates, raisins, low fat cheese, beans, fish, potatoes, green and red peppers, cucumbers, bean sprouts, nuts and seeds. To this, add vitamin D along with foods rich in collagen protein, biotin, healthy fats, and omega 3 fatty acids.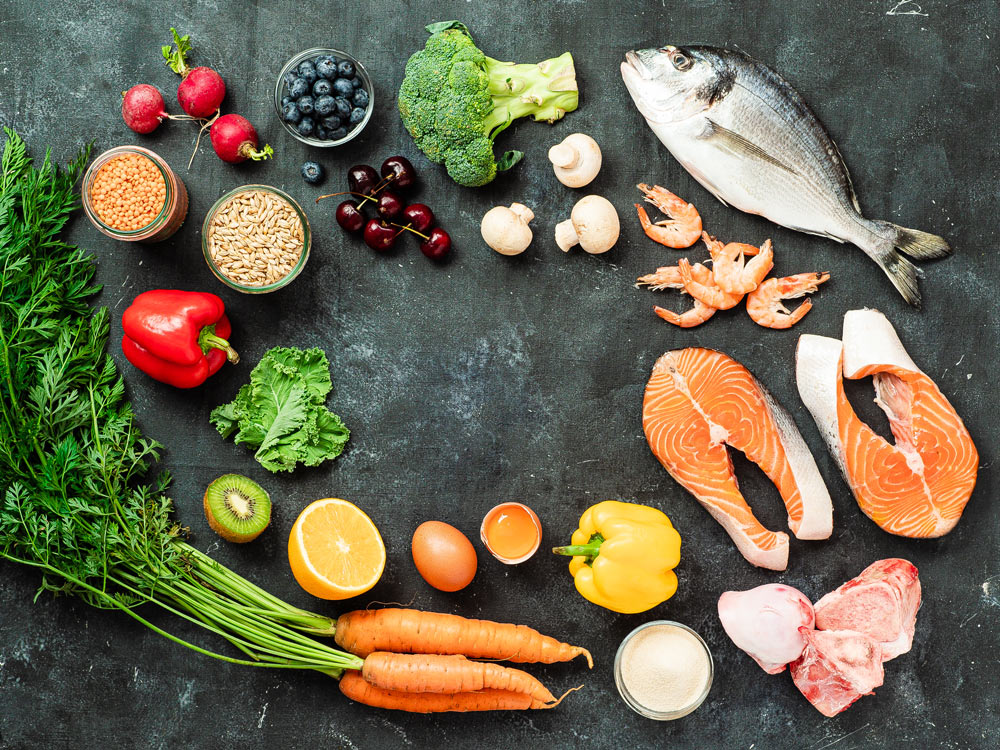 "Vitamin C, which is essential for building collagen, can be found in mangoes, oranges, lemon, kiwi, broccoli, bell peppers and strawberries," explains Dt. Bansal. "B family vitamins promote metabolism, a must for healthy hair and skin, and is found in dark leafy greens, beetroots, dairy products, beans, nuts, and avocados; followed by vitamin A, E, biotin, and Zinc," she adds.
"Men should aim for 15 and a half cups of water per day, and women should aim for 11 and a half cups per day," Dt. Bansal further informs.
Ultimate List Of Beauty Remedies From Your Kitchen For Glowing Skin And Hair
Focus on hair hygiene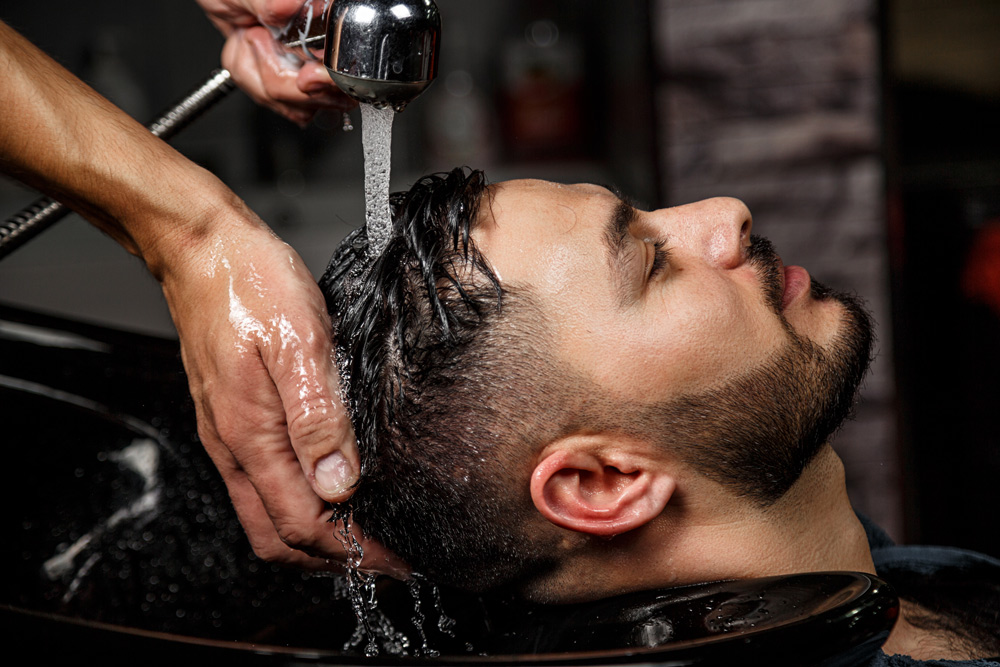 "The root is embedded in the scalp, which sheds skin cells, attracts dirt, is a bed for micro-organisms to proliferate infections, dandruff, accumulate products residue, etc., hence, cleansing and exfoliating the scalp ensures proper detoxification," says Dr Kavita Rohilla, Senior Consultant, Trica hair clinic at Jean-Claude Biguine Salon India. It is important to cleanse the hair with shampoo, use conditioners to negate the residual effect of shampoo on the hair shaft and moisturise it. Use hair serums to protect the hair shaft from frizz, deep conditioning masks to hydrate and soften damaged hair.
Choose your shampoo wisely
There is nothing wrong with frequently shampooing your hair; clean hair is after all healthy hair. But you must be aware about the ingredients used in your shampoo. Dr Kapoor explains that the attractive lather in shampoos comes from synthetic chemicals that damage your hair. So, opt for light weight silicone free shampoos and conditioners instead.
Therefore, next time you go shopping, avoid shampoos with ingredients such as:
Sodium lauryl sulfate
Sodium chlorides
Polyethylene glycol
Parabens namely methylparaben and propylparaben
Fragrances and artificial colours
Lanolin, petroleum and mineral oil
Oil Facts you didn't know
Leaving hair oil overnight is not required, half an hour is enough.
Oil is a good conditioner and gives strength to hair but doesn't increase hair regrowth.
Going out in oily hair only attracts dirt particles.
Combing and braiding after oiling only weakens your roots and increases damage.
What Makes Vitamin C The Friendliest Vitamin For Your Skin?
Do's & don'ts of hair styling and colouring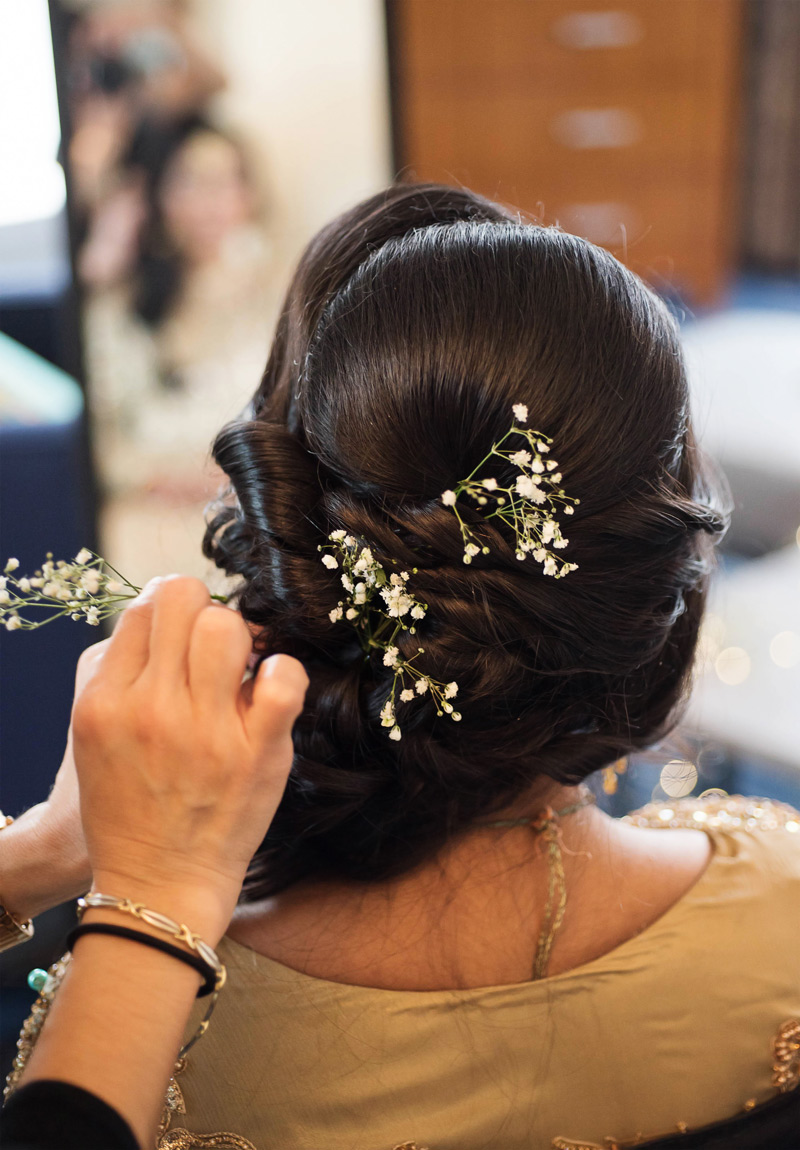 Go for shades lighter than your normal one.
Use natural colours.
Avoid shampoo for 72 hours after colour.
Use leave in treatments to hydrate and protect the scalp.
Use heat protectant spray before any heat styling tools.
Avoid daily use of hair sprays.
Go for a hair spa at least once a month.
* These medicines must be taken under the guidance and prescription of a physician.
Experts' Bio: Dr Rinky Kapoor, Dermatologist, The Esthetic Clinics, Mumbai; Dr Sonali Kohli, Dermatologist and hair transplant surgeon; Dr Kiran Sethi Lohia, Integrative Aesthetic and Skin Physician, Isaya Aesthetics, New Delhi; Dt Sonali Bansal, Nutritionist and Dietician, Dr Apratim Goel, Celebrity Dermatologist and director of Cutis Skin Studio; Dr Kavita Rohilla, Senior Consultant, Trica hair clinic at Jean-Claude Biguine Salon India.
Article Source - https://zeezest.com/style-beauty/what-s-causing-hair-thinning-in-men-and-women-509